Award-Winning Personal Injury Lawyers
Award-Winning Personal Injury Lawyers
"Awesome law firm, and team! I get a lot of first-hand experience working with various law offices across the DFW area, and this is a solid group, led by a bad-a$$ lawyer. They're willing to go the entire length to get closure for a client. Not everyone is like that, trust me. Solid team here!"
Kelly, Dallas
"My experience with Shamieh Law was incredible. I couldn't have asked for a better team to have in my corner. Ramez and Billy made me feel cared for and looked after. Billy was phenomenal with communication and keeping me updated throughout the entire process. I didn't just feel like another case number, but an important individual with a wonderful support system. It was such a pleasure working with them and a relief to have them take on my case."
Sarah, Dallas
"The Shamieh Law team has been amazing! I've never experienced any type of injury situation where a legal team was needed, so this was a new experience for me. My case manager, Kimberly Clark, as well as Renee and Ramez, have all made me feel so comfortable through this experience - I could not have retained a better team to help me through this. HIGHLY recommend Shamieh Law to anyone!!"
Tabitha, Dallas
"Shamieh Law has gone above and beyond to be so helpful with taking the worries away as in dealing with all the insurancs companies, paperwork and bills and etc....so I can focus on all of this pain I'm in and getting the best care from the doctors who are also amazing! I recommend anyone and everyone to call them to handle what ever kind of issue you have that would require a lawyer to represent you, because they are extremely professional and VERY compassionate and understanding. Thanks."
Natalie, Dallas
"Ramez and the staff at Shamieh Law were incredibly responsive, always available and on top of everything to solve my case. I couldn't be happier with the outcome. Completely trustworthy. Absolutely recommended."
Carlos, Austin
"I had never been involved in a car accident. I was in shock, clueless, in a lot of pain! SHAMIEH LAW was professional and they helped me in every step along the way. They took care of my settlement. I'm pleased and satisfied with the results. I highly recommended them."
Rulli, Lake Charles
"Man I called every law firm to take my case and all of them said "no" and it was not "enough" so I called Shamieh Law, bro they didn't hesitate to take my case and made sure I got every penny from the accident."
Kevin, Lake Charles
There is no shortage of personal injury lawyers in Texas and Louisiana. Shamieh Law differentiates itself by having experienced lawyers dedicated to delivering excellent service and, most importantly, results.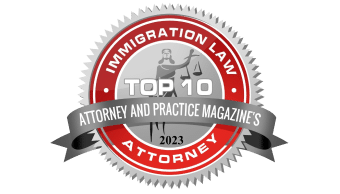 When you get injured, the team at Shamieh Law is here for you. We handle all types of vehicle accidents, workplace accidents, slip and falls and more.